Tuesday Tunes: Top 10 Tuesday Singles to Listen to Right Now!
Okay hear me out, Tuesday isn't really the worst day of the week! It's actually a sign that you've made it through Monday. And I know you're a warrior who can make it through today as well! So go ahead and brew up some coffee right now, stretch out and get to the edge of your seat because I've got the perfect playlist to make your Tuesday terrific!
1. Aglet: Falling For You
This track was made with great inspiration from Stranger Things.
2. Haris Cizmic: Like a Phoenix in the Sun
It's eerie, blurry, in black and white, hopeless, and unquestionably nighttime. This song video is characterized by strange visuals—which in an other context may feel almost romantic—with morphing and changing faces, enormous black eyes, and a profoundly depressing sense of hopelessness and loss. It's difficult to halt this audiovisual adventure before it finishes, whether you love it or loathe it. The song abruptly stops at a bridge, and a slow, music-box-like tune replaces it. This slow tune is accompanied by some very emotional flashback visuals, and it leads to the song's surprising crescendo ending, which features a modulated chorus, a wall of guitars, and vibrant visuals that appear to be coming from the "Depths of Hell" (which is among the locations where this video was filmed). In other words, it's a WOW moment that makes viewers feel strongly compelled to consider their own lives and decisions. Yes, that does sound strange. However, this song and its accompanying video are weird in every way.
Therefore, in this moment, the guy's brain is beginning to play bizarre mental images, which is why faces are distorting and phantoms are emerging (singing harmonies in a few shots), and his brain is just fading out. But initially, understanding it is incredibly difficult. The video opens in a cemetery, where everything has already occurred and been completed.
I've always been a major fan of Antoin Corbijn's makeover of early Depeche Mode videos in terms of colors and extra texture. I've made numerous attempts to mimic that style and atmosphere. The goal of this video is to mimic his film style and some of his photographic directorial concepts. It felt right to bring color at that time because that's when the entire "Phoenix in the Sun" thing is happening, with fire, sparks, and everything else. That's why we see colors at the end. Additionally, it makes the conclusion a little bit more fascinating.
There is no doubt that this film has a strong emotional impact. It is bleak and depressing, yet there may be a glimmer of hope in the conclusion. Or not… The choice is up to the spectator.
3. Sirene: Demon & I
The song "Demon & I" proclaims your love for your vices in the accompanying video, which Clump Collective (makers of videos for Katy J Pearson, Divorce, and other artists) shot in a church.
A debut concert at London's Shacklewell Arms on August 24 will precede the publication of the EP, Communication Conversation, on August 19. The seven-track EP was written during lockdown when I spent a lot of time thinking back on connections I had and had lost. It is a collection of unspoken dialogues.
Last Thursday, Deb Grant delivered an exclusive preview of "Demon & I" on BBC 6Music. She will be playing the song again the following week. Without financial assistance, BBC 6Music, BBC Introducing, Fresh on the Net, The Revue, Islington Radio, Shona Oliver, and other well-known figures on Spotify and YouTube have all supported the singles.
Haven't found an anthem that clicks to you yet? I'm throwing in the most dynamic tracks so that you can punch in the air with joy! The next four tracks are nothing like you've ever heard before so buckle up!
4. Mandy Moon: Lighthouse (stripped)
Mandy Moon is a soul/indie musician from Nashville. She may push outside the boundaries of what soul music is by blending genres like soul, jazz, R&B, pop, funk, and even her independent side. Mandy makes music that is soulful, driven, genuine, and emotional for lovers of H.E.R., Yuna, Lake Street Dive, Allen Stone, and Jacob Collier to assist understand and absorb the many facets of the human experience. No topic is off limits for writing or singing about. She enables listeners to become lost in her world while also connecting to their own stories.
Mandy Moon is a Soul/R&B/Indie performer that is popular in Nashville. A bold and raw version of the much-anticipated hit "Lighthouse (stripped)" will also be included on her upcoming album, which will be released in the spring of 2023. Lighthouse uses only the dreamy, romanticized effects of a jazz electric guitar and her voice to express the human experience of unconditional love and grief from her point of view.
Her grandma Denise, who passed away in April 2019, is honored in the song "Lighthouse." The lyrics and vocal delivery of each movement make it extremely evident how much we admire and adore her as a French watercolor painter who adored painting Lighthouses. Denise's original painting serves as the single's cover. The song's essence is prompted by the electric jazz guitar that works smoothly with the vocal melody. The chord textures are lovely but rich. The use of atmospheric components transports the listener into the artist's vision of what it is like to be in love and experience loss at the same time.
"Lighthouse is dedicated to my grandma. And it will always be in Denise's honor. I hope the song has an impact on anyone who is experiencing or has experienced sadness, depression, or the loss of a loved one. Even when it's difficult to look past the gloom, life is lovely in all of its stages. (Mandy Moon)
Starting on August 26, "Lighthouse" will be available on all streaming services.
5. Middle Names: Easter Mourning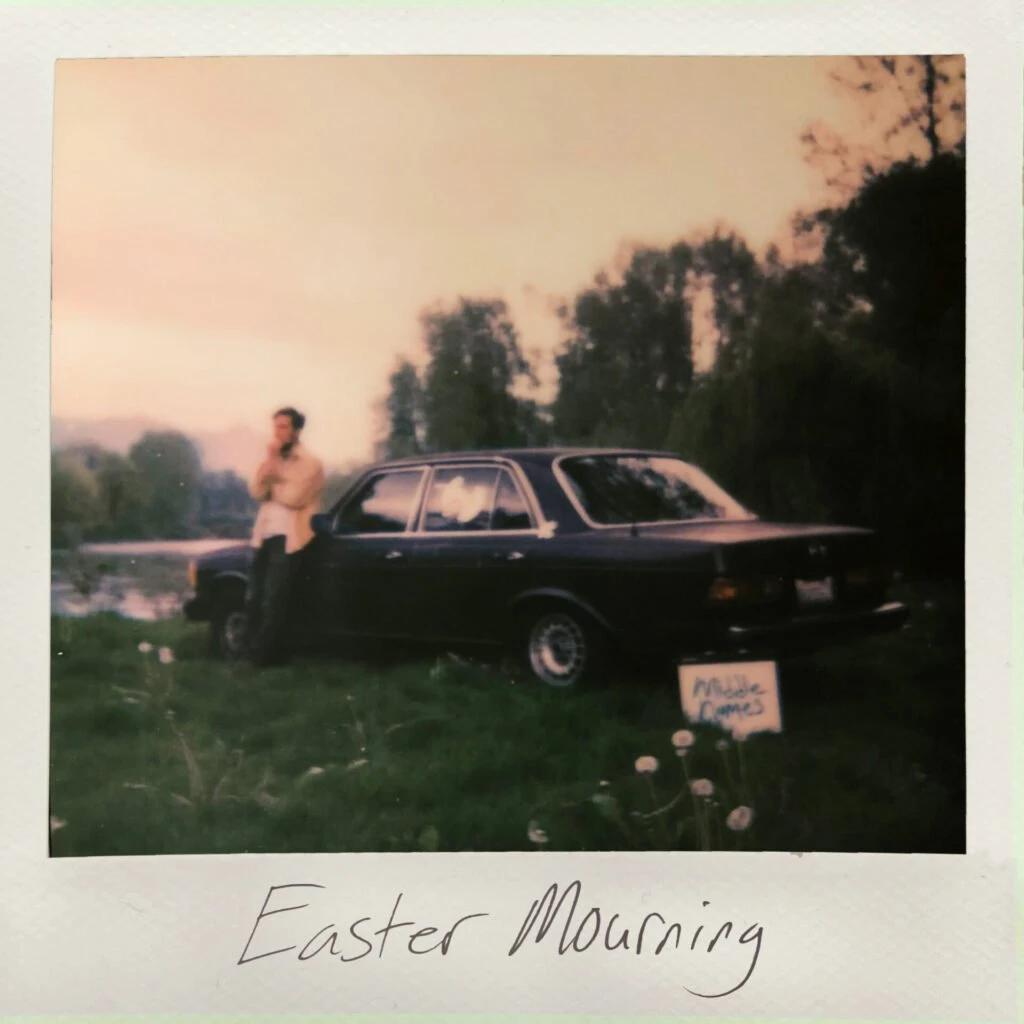 Insufferable multi-instrumentalists David Fure and Don Brubaker's long-distance audio art project is called Middle Names. These two friends, who are based in Seattle and Santa Barbara, respectively, rely on email as their go-to method of communication. They are joined by a traveling group of musicians. Middle Names will probably invite you to sing along or make some hand motions, ranging from consciously playful folk to casio-inspired church rock.
6. Heidz the Artist: Ghost
I'm a part Indian musician & painter brought up in the UK's poetic Town of Shakespeare; Stratford Upon-Avon. I'm releasing 'Ghost' to my 35k followers after 3 years of taking a break from music to concentrate on a new sound and new album. My song 'Ghost' is a universal & timeless pop/rock emotional ballad inspired by Avril Lavigne & p!nk.
5 yrs ago I fell in love with a boy who lives 5443 miles away, we caught 62 flights & spent £100k to make us work. Visas got tough & money came short. Now we are forced to let go & live a life without each other. I wrote this song for him.
Music began for me at the age of eight, after watching the cult songwriting movie 'Coyote ugly'. 'Growing up, I was super inspired by movies in my writing. From a young age, I taught myself poetry, guitar, and piano, just so I could write about storylines I had seen in films.'
'I've always been so torn between art & music but later in life, i dropped out of art school to concentrate on solely music. But, I really couldn't just leave my art behind, it's taken me years to build my next project – incorporating both music and art is the only vision I see for my future. I believe there is art in everything and an artist within us all.
7. Bobby Dunnit: 2AM Flex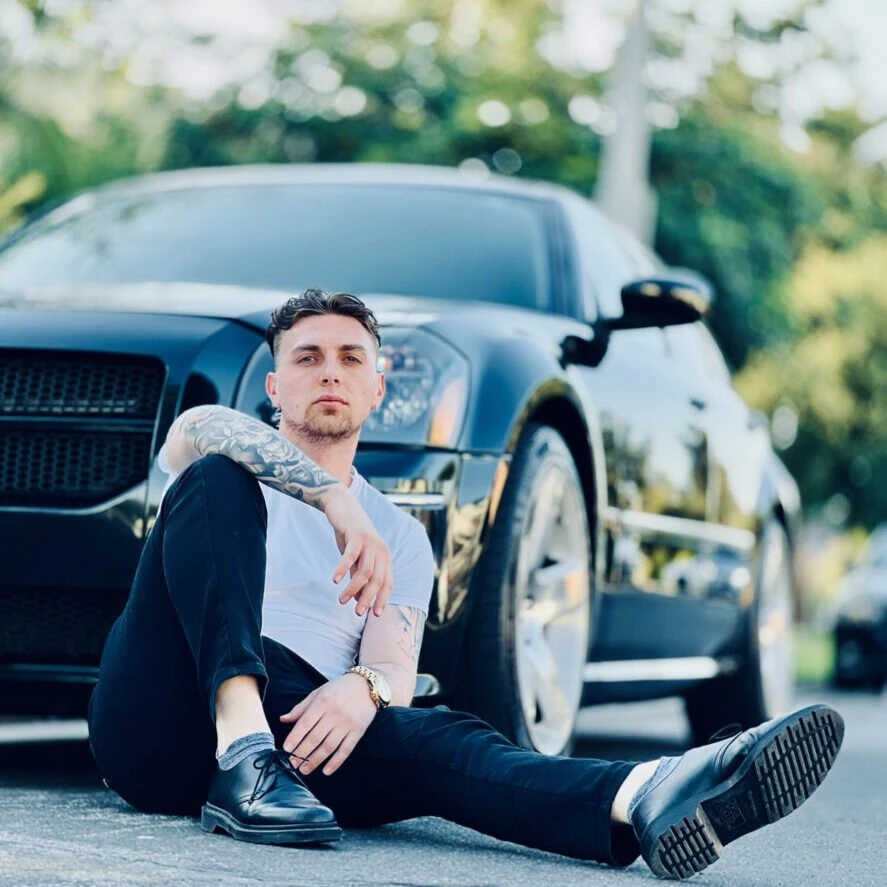 The album 2AM Flex is Bobby Dunnit's first release in more than three years. This song is unique for a variety of reasons. One of the earliest was the instrumental created by K.E. on the Track, a renowned producer in the field. The second reason is that Bobby Dunnit now views the featured artist, Q2Coo, like a brother, and you can hear the chemistry and how well the two musicians complement one another when they are on the same track. In this daring club banger, Bobby Dunnit sets a calm and relaxed tone that flows nicely into Q's clever and more upbeat approach.
I can't believe how lucky we are that these artists are treating us to all of this year's magical releases! Behind each of these productions are talented and fearless musicians who aren't afraid to be at their most expressive form.
8. Jason Kron: Homemade Meat Cookies
My name is Jason Kron, and I'm a spoken word musician based in Phoenix, AZ. I've recently released an album of playful horror poems backed by ambient spooky sounds, with influences ranging from RL Stine to The Residents.
9. Malxolm Brixkhouse: Dove*
In order to create a project that is truly unique, Malxolm Brixkhouse (Née Malcolm Brickhouse) has moved away from his early work with the internet sensations Unlocking The Truth, his boyhood band. Malxolm Brixkhouse began preparing for his musical career even as Unlocking The Truth disbanded and his musical cohorts pursued new interests and jobs.
Malxolm Brixkhouse is working hard to create a brand-new musical movement, a new period of rock and metal that owes as much to Trippie Redd and Lil Uzi Vert as it does to Linkin Park and Disturbed. The ever-productive Brixkhouse has a strict release schedule planned out that will see him continuously releasing songs for months to come. He now just wants to make as much music as he can. Although his current work is a far cry from Unlocking The Truth and has undoubtedly been influenced by past success, it does hint at radical sonic directions that his career may eventually take.
Malxolm Brixkhouse is almost prepared to tour as he forms his new band. Brixkhouse is preparing to take over the world with a number of singles on the way and an album in the works. His vision for the future of rock music is profound and distinct, building on previous success with unending desire. There is little doubt that a revolution is about to begin, and Malxolm Brixkhouse is urging you to join him in his mission to return rock and metal, in a more advanced form, back to the forefront of popular music.
10. Sietse de Krieger: PROTON
According to science, a proton is one of the two primary types of nuclear fusion events that occur in smaller stars like the Sun.
The little positive (Synth) sequence known as "PROTON" develops into a powerful energy source. Low Double Drop C Riffs will carry this ferocious energy, and atmospheric leads will amp it up even more.
Spiritbox, Loathe, and Crystal Lake, among other Modern Metal bands, were the inspiration for the song's creation. Modern sounds that are frequently present in today's "EDM" will support and vary the booming riffs (Electronic Dance Music). This creates the ideal blend of weight and universality.
A 20-year-old guitarist from the Netherlands named Sietse de Krieger has recently turned his attention to producing his own music in addition to writing and performing with his band Wake of Dawn.
He spent a lot of time experimenting before settling on "his" sound this year, which is a blend of Modern Metal and EDM elements. Similar to the two songs below, his most recent single, PROTON, features low-tuned riffs that are tastefully paired with atmospheric lead parts and a dark electronic substructure.
In his songs, Sietse is able to balance melody and weight, and he creates structures that are compelling.
Tuesday sounds an awful lot like 'Choose Day' doesn't it? While you might not get to choose your to-do list or how many homework tasks you get to submit, you can definitely choose a song to vibe to! Let us know which ones made it into your Tuesday playlist and tune in next week for some more rare finds from all corners of the world!
KEEP IN TOUCH:
FACEBOOK | INSTAGRAM | TWITTER | PINTEREST | REDDIT | YOUTUBE | SPOTIFY | GROOVER | MUSOSOUP