In a world saturated with music that often follows familiar patterns, ndge emerges with their electrifying single "Why would I notice U," challenging conventions and infusing their unique sound and voice into the music scene.
"Why would I notice U" is a thrilling electro-pop banger that immediately catches your attention with its distinctive sound. From the moment the song begins, ndge is going to stir your senses on the dancefloor with that defying sound and comedic, laid-back rapping. Along with that, the pulsating electronic beats, catchy melodies, and infectious hooks blend seamlessly, creating a captivating atmosphere that hooks you from start to finish.
The accompanying video adds another layer of creativity to the project, showcasing ndge's all-rounded talent as he himself made the whole video alone. Much of the video is accomplished with ndge sitting in a trolley and just being free in dresses and doing whatnot. Shot exclusively on an iPhone 11, the video captures the candor and chill vibes of the song's energy.
Lyrically, "Why would I notice U" delves into the realm of the love at first sight phenomenon and the exhilaration of that instant encounter. It literally stops you in your tracks and makes you wonder how time keeps ticking. The clever wordplay and playful expressions add a touch of whimsy to the song, creating an engaging narrative that draws listeners in. James Auwater's mastering at Coda Room Audio adds the final touch, ensuring that the song reaches its full sonic potential.
Listen to "Why would I notice U" by ndge to fill the heat of the summer in your veins and jam!

KEEP IN TOUCH:
INSTAGRAM | TWITTER | YOUTUBE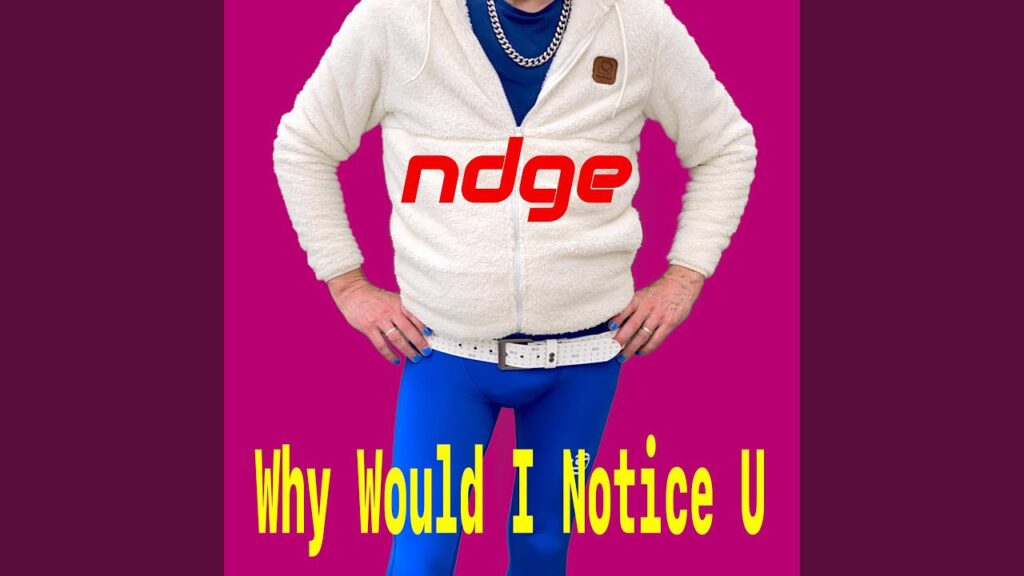 Review By: Naomi Joan