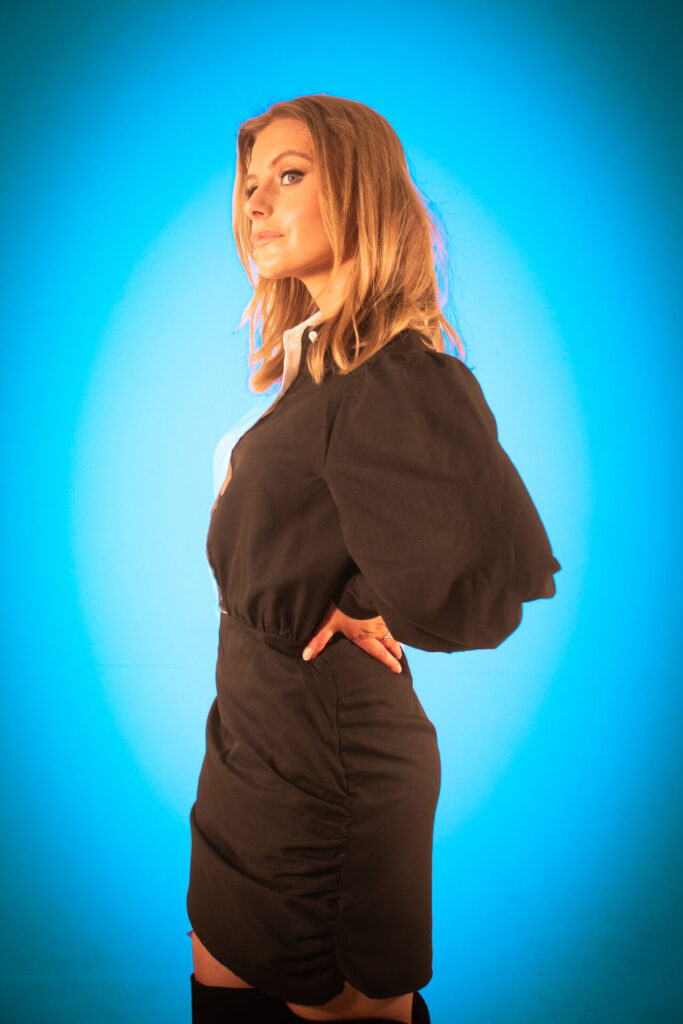 Liverpool-based singer-songwriter Amelia returns with her latest single, "Free," a fun and relatable track that relates to figuring life out as a new adult out in the real world. Her music is thoroughly hers, yet I could hear touches of Taylor Swift's influence washing over her. There are also Maisie Peters and Kelsea Ballerini in Amelia's spirit. She might not have found herself yet, but she's found her voice. And the rising star is gaining recognition from platforms like BBC Introducing, Liverpool Live Radio, and Pop Passion Blog.
"Free" is quite the summer track for its catchy and dreamy synth flowing high while drums hit the sound off the walls of the soundscape with a driving rhythm and create a vibrant and danceable atmosphere. Amelia's strong vocal delivery with a mezzo-soprano timbre also shines through in the track, showcasing her unique tone and impressive vocal control. Her emotive performance adds depth and authenticity to the lyrics, making them resonate with listeners on a personal level.
Amelia demonstrates all the aspects of her twenties with her discursive lyrics delivered with the appropriate emotions hitting at the right times. She captures the feelings of uncertainty, self-discovery, and the quest for freedom that many individuals in this stage of life can relate to. Each line carries weight and authenticity, creating a powerful connection between the artist and the audience.
Whether you're currently experiencing the rollercoaster of your twenties or reflecting on that transformative period, "Free" serves as a reminder that you're not alone in the journey.
KEEP IN TOUCH:
FACEBOOK | INSTAGRAM | TWITTER | SPOTIFY |  YOUTUBE
Review By: Naomi Joan