Ascend by Throatsugar: Review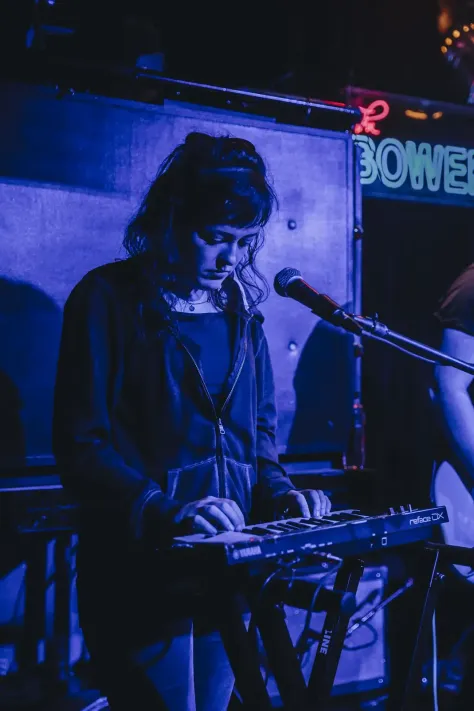 A career worth of accomplishments, the multi-talented and graceful, Colleen Heavey dropped her debut single "Ascend" from her newest project as a pristine electro-pop artist, Throatsugar.
Mostly focusing on a listener's perspective, she chose 'Ascend' as her debut which she felt the most confident about; considering that, the first solo singles are always not only special but also tell a lot about the artist's musical style.
To Colleen, it's a zestful electronic pop track that oozes subtle cinematic undertones. Heaped and organized well, we listeners find a touch of poetry in the song when the lyrics rhyme so celestially.
With adroit beats, as the song goes on, the smooth music blends with the lyrics embellishing the song and calming the mind of the listener. Absolutely comforting to the ear, the song is free of the profusion of noises that the use of superfluous instruments often gives.
The fleeting vibe of the song takes it to another level just when it merges two feelings of wanting to be optimistic and detaching from everything together.
Quotable lyrics:
This love be not sinful,
In the danger of threat….
Ascend
Where we will be silent….
Repent
Where nighttime is violence
And sleep shall we with a sigh….
To a heartbroken one, it might seem like the song that is drowning along with it, and to a person new in love just as its lyrics, love might not seem sinful but rather bitter-sweet and warm. Truly it's a song that has the taste of both worlds which makes it one of its kind (that too being a debut song) as there are too few songs that give listeners the freedom to construe.
KEEP IN TOUCH:
FACEBOOK | INSTAGRAM | SPOTIFY
Review by: Sofia Aleksandra