BLOODSKY by hangtime: Album Review
BLOODSKY by hangtime is an electronic voyage consisting of twelve insanely powerful and dark tracks heavily drenched in the aroma of synthesizers and beats. The entire album has a masterful blend of 80s-style synths mixed in with a modern appeal. Hearing each song of hangtime's composition gave an impression of tech noir infused with the tension of cyberpunk cinema.
Initiating the album through the escapism of "Someone Else", the dark and gritty take on futuristic music sounded fascinating and it was impressive. As creative duo, hangtime shows a passionate and mysterious outlook on electronic music. Their synthesizer style isn't the usual retro-style synthwave mix, but rather the bass is deeper and the notes encompass more of a wider tone. So, this is why the sound pertains to a more industrial and gloomy essence. The music of "The Wolf" is very visceral, there is a massive almost animalistic noise from the synthesizer. The bass is even deeper, and the singer has an interesting serene touch to the track. Intriguing as it may sound, the album so far has been a killer mix of upbeat electronica. Moving on to tracks such as "Unholye" it feels as if a distorted guitar sounding a bit like subtle dubstep enters the mix to cause an uproar.
Ending the album with the track "Milky Ways" felt quite ethereal. Away from all the energizing beats, we arrived at a more tranquil environment filled with atmospheric keyboard pieces. It was also an excellent nod to genres such as lofi and shoegaze.
KEEP IN TOUCH:
INSTAGRAM | TWITTER | SPOTIFY | TIKTOK | WEBSITE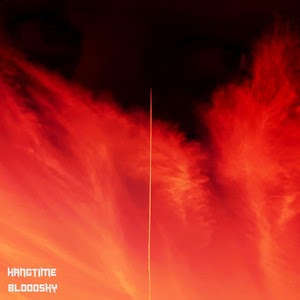 Photo credits: Samuel Chudler
Review by: Damien Reid