British musician Atomic Baby hails from West Yorkshire, England. Known for using his distinctive vocal style to create experimental songs. The third single from his debut album, "Manhunt," "Opium," was inspired by the 2003 Rockstar Games video game of the same name. His vision of the world in Carcer City looks like this.
The message of this song is to let go of the past. You can't always live with the mounting weight of dread holding you down, no matter how poorly you perceive yourself or the behaviors you take. Try the best course of action, then continue. Since everyone approaches things differently, what could possibly go wrong? Check out the latest track & the exclusive interview below: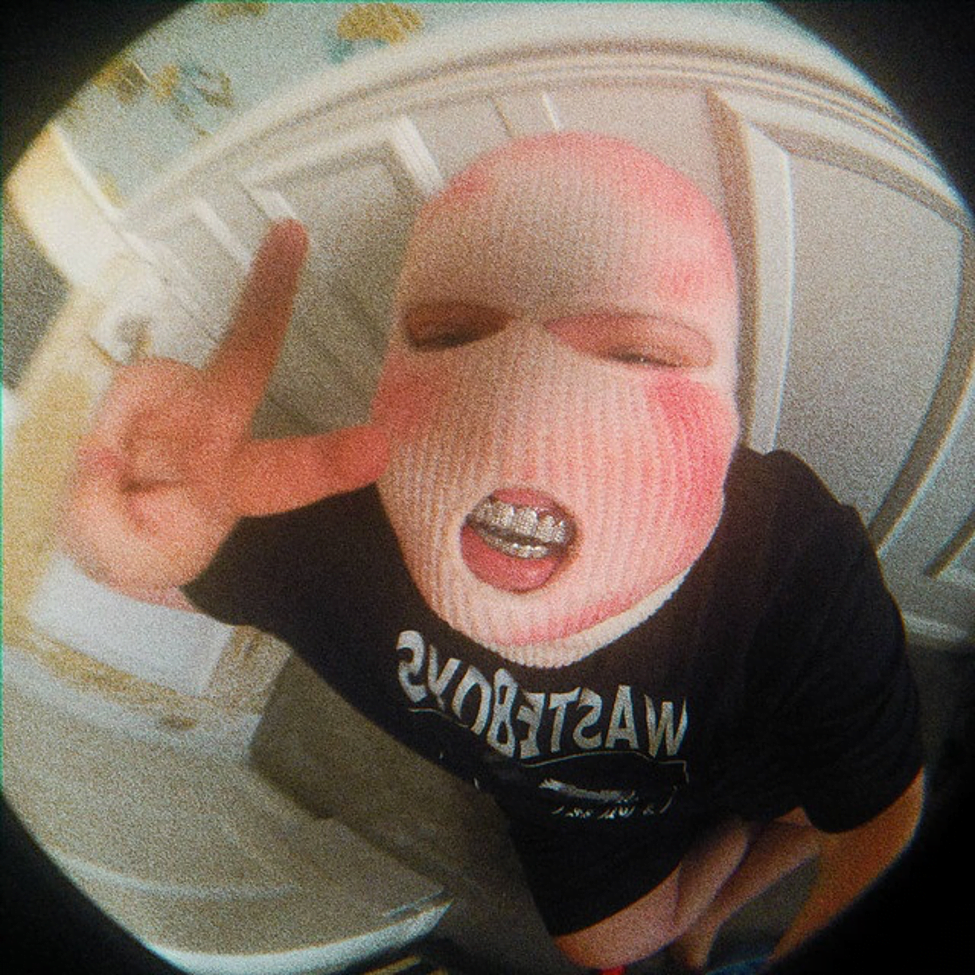 1. Can you tell us a bit about where you come from and how you got started?

ATOMIC BABY: I'm a solo musician that mostly does everything on my own to do with music and the videos to go with them too. I also am from Wakefield, United Kingdom and I got started all the way back in 2017 writing and producing music for myself. Then began the "Atomic Baby" persona at the end of 2020.
2. Did you have any formal training or are you self-taught?

ATOMIC BABY: Completely self taught. I just used FL Studio without any tutorials and just learned everything on my own. I still discover new things I can do to my music everyday even after years of using it.
3. Who were your first and strongest musical influences and why the name 'ATOMIC BABY'?
ATOMIC BABY: I have thousands of musical influences but the one that sticks out the most would probably be "Death Grips" as they have the strange vocal style and a hardcore electronic sound which is what I tried to remake in my own without straight up trying to replicate them. The name "Atomic Baby" came about in 2017 when I kept having dreams of this character wearing a green balaclava living in the world of "The Warriors" and them dreams kept going on for months to the point where I should make something out of this which is where Atomic Baby was born and my song writing too.
4. What do you feel are the key elements in your music that should resonate with listeners, and how would you personally describe your sound?

ATOMIC BABY: Personally I think my sound is completely unique without trying to sound cocky. The best element I think my music has is that every song is always going to be something different. They somewhat all fit into an electronic genre but so far out of it which is why I think it's completely unique to the point that you never know what I might come out with next.
6. What's your view on the role and function of music as political, cultural, spiritual, and/or social vehicles – and do you try and affront any of these themes in your work, or are you purely interested in music as an expression of technical artistry, personal narrative and entertainment?

ATOMIC BABY: Personally I try to stay away from politics and strictly make fictional stories and characters so things can't age with what I say or what views I have on what. Sticking with stories opens up endless possibilities as it is my strong suit when being creative. I want to make albums that have a movie feel to them. I want these albums and stories to be my legacy and something to show my future generations.
7. Do you feel that your music is giving you back just as much fulfilment as the amount of work you are putting into it, or are you expecting something more, or different in the future?

ATOMIC BABY: Well it is a mixed bag for me at the moment. With my previous distributor "Soundrop" they missed out on paying me over $500 in royalties. It's a real life drainer when you put so much money into promoting it and trying your hardest to get people to listen to it. But all that is forgotten when I realize how many fans I have and how many I speak to. They all feel like a mini family and it truly is the motivation for continuing to make music.
8. Could you describe your creative processes? How do usually start, and go about shaping ideas into a completed song? Do you usually start with a tune, a beat, or a narrative in your head? And do you collaborate with others in this process?
ATOMIC BABY:  My ideas all come from stories I make. With this upcoming album "Manhunt" I wrote an alternative storyline to the videogame of the same name made by Rockstar Games. But there is a double story to it as there is a personal battle of paranoia and borderline personality disorder throughout the whole album. But after making the story then I go to making beats or finding them which fit the tone and lyrics of that specific part of the story and for features on the album, there will be 4 features and many people will be surprised.
9. What has been the most difficult thing you've had to endure in your life or music career so far?

ATOMIC BABY: I think this goes for every artist but the start of it all. Trying to release your first songs and grow that initial fanbase without proper knowledge of the business side to music is the most mentally exhausting time I went through. I would have been kicking myself in the chest back then for all the things I didn't do and the missed opportunities I had at the time.
10. On the contrary, what would you consider a successful, proud or significant point in your life or music career so far?
ATOMIC BABY: My most proud moment is releasing my single "Opium". I have been holding onto that song since 2020 and was too nervous thinking everyone was gonna hate it. But instead it is now my biggest song to date with so much overwhelming support it left me in awe.
KEEP IN TOUCH:
INSTAGRAM | TWITTER | SPOTIFY | BANDCAMP | YOUTUBE
Photo credits: Atomic Baby