3 Words by Sharl: review
The singer-songwriter Sharl had a change of heart after being signed to a UK record label for a while. She now makes her home in Melbourne, Australia, where she works as an independent artist. In 2022, she made her comeback with a string of singles and an album on the way. In her current song, "3 Words," we get the chance to get to know her in a new way.
There is a reason why we talk so much about the right person at the right time. If one partner is not emotionally available or prepared for a commitment, relationships may become messy. The three words carry so much significance and emotion that once spoken, everything changes. There was a sense of rage amidst the bittersweet, regretful tone of the song, with dark bass tones, melancholy-infused guitar riffs, and a cathartic chorus that served as its foundation. The drum smacks in a true rock fashion while Sharl's honeyed vocals softly bedded into your ears.
Quotable lyrics:
"Did something I do make you insecure
How can you say you're doing this for us, what can I say to that
Why you so desperate to push ahead, couldn't you listen to what I wanted
Left us with no way back"
The upcoming album, City Lights, is based on Sharl's coming-of-age narrative and explores her urban experiences with love, relationships, and self-reflection. It's a project to keep an eye out for. Make a cup of tea and enjoy "3 Words" while we wait.
KEEP IN TOUCH:
FACEBOOK | INSTAGRAM | TWITTER | SPOTIFY | BANDCAMP | WEBSITE | YOUTUBE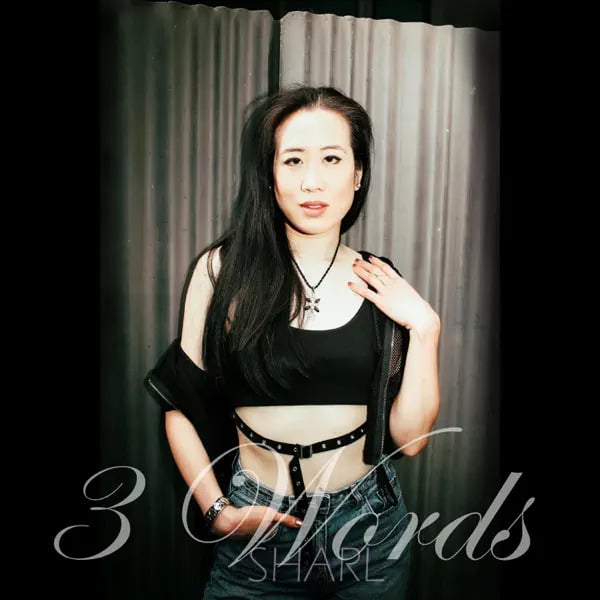 Review by: Lily Thomas