Ant and Nick Tarrant, better known as Fantasy City, combine the most profound human emotions with innovative and developing sounds. This producer and artist team has developed a special way of creating, which is evident in every song they produce. The vocals on "Locked In Your Eyes" are lush.
while telling a touching tale about reconciling with the one you love over powerful electronic beats, the song has a cinematic feel to it. Fantasy City wants to ensure that love is always at the forefront of culture and art, especially in light of recent world events and the unpredictability of the future. The Tarrant brothers now have time to create more magic in their very own Sundream Studios following Ant Tarrant's recent solo European tour. Check out the exclusive interview below: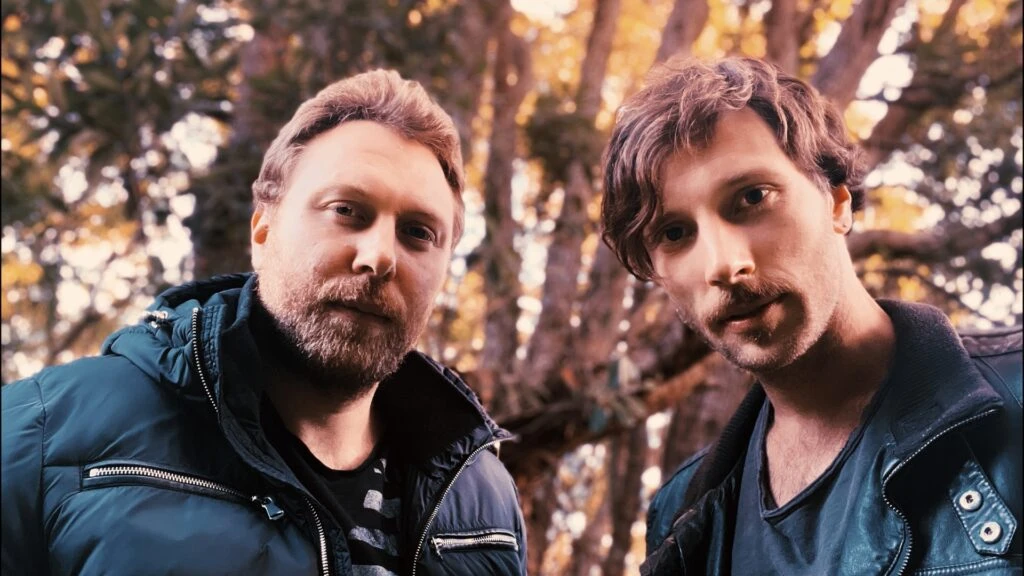 1.What do you feel are the key elements in your music that should resonate with listeners, and how would you personally describe your sound?
ANT TARRANT: Recently with Fantasy City we've been writing deep, heartfelt songs in an electronic style. We're bridging genres together and don't think about it too much. We make what we love and figure that there are people out there who may love it too. For 'Locked In Your Eyes' we crafted a story that goes well with todays problems of isolation and feel like love is at the forefront of this song. The sound is a little bit of the future, a little bit from medieval times and a little bit of now. Incorporating synths and a big pop vocal with hopefully draw some people in.
2. For most artists, originality is first preceded by a phase of learning and, often, emulating others. What was this like for you? How would you describe your own development as an artist and music maker, and the transition towards your own style, which is known as INDIE?
ANT TARRANT: For me personally I have many styles, people have warned me against doing this but I try not to listen to them and try to follow in the footsteps of pioneers like Michael Jackson, Pink Floyd, Bruno Mars and my favourite producers who decide to release completely different sounding songs throughout their career. To me those are the people who are the most inspirational and the ones who end up changing the history of music forever. Don't get me wrong, I also love artists who stay in their lane and by gosh some of them are amazing at it! I just feel that the human (and artist) experience is so much more than just sticking to one 'sound' or type of song your whole career. I've been told that an audience will be confused if an artists releases multiple 'sounds' but we went to the moon in 1969 and I think humans are pretty capable of understanding that an artist can release a range of work. At the moment, Fantasy City have more of a cohesive deep, electronic sound but we're open to branching out too. We were thinking of maybe one day calling an album 'f*ck genres' but we'll see if that ever happens, lol.
3. What's your view on the role and function of music as political, cultural, spiritual, and/or social vehicles – and do you try and affront any of these themes in your work, or are you purely interested in music as an expression of technical artistry, personal narrative, and entertainment?
ANT TARRANT: We grow up saying and doing many of the things we hear in songs from a young age. Some things are good, some bad, some confusing, some genius. It's incredibly important that we don't spread hate and separation into the world which I sometimes see even from mainstream artists. I always look to better the world somehow through my music but it's not all happy-clappy tracks, there are times we need to acknowledge the dark side which is what Locked In Your Eyes is all about. Being in a dark place but finding hope at the end of the tunnel and using love to get you out.
4. Do you feel that your music is giving you back just as much fulfillment as the amount of work you are putting into it or are you expecting something more, or different in the future?
ANT TARRANT: I've never had a victim mindset but I firmly believe that music is one of the toughest industries to break into. There's no one size fits all for an artist these days. It's easier now with technology evening out the playing field to get a great sound but that means more high quality music is being made every day. At the moment I've found a nice balance between work and expectation but I do see myself hosting a few dope yacht parties in the Caribbean in the future so I'll stick with it and see where it goes.
5. Could you describe your creative processes? How do usually start, and go about shaping ideas into a completed song? Do you usually start with a tune, a beat, or a narrative in your head? And do you collaborate with others in this process?
ANT TARRANT: For 'Locked In Your Eyes', Nick came up with the entire chorus and the first draft of the production then I came in and we wrote the verses together as well as filling out the track. We went over it until we couldn't add anymore, we have a great workflow being very open and accepting of each others ideas but also not settling if we don't both love an idea. A lot of times I start with one line or idea and try to get the right chords to it. For me it's much easier to work backwards but that's not to say all my tracks have been that way. Whatever works.
6. What has been the most difficult thing you've had to endure in your life or music career so far?
ANT TARRANT: The constant thought of 'is this song going to be the one?' No matter how much internal work I do on myself (and I feel like I've done quite a lot), there's always my inner child screaming for it to be a big hit. I've been able to manage my emotions much better and I think any artist who'll tell you they don't want a hit is probably lying or trying to be too cool. I'm happy with my life right now and I don't put any pressure in the studio for a song to be a hit as I have a lot of fun in the studio and try to get out the best song possible so it's not all about 'making a hit' of course, that would be a terrible place to be in all day (believe me, I've been there). I get to do what I love and make a living from it which is a pretty cool thing to say. Emotions are often on the extremes in the entertainment industry so it's really given me a lot of practice to stay grounded, enjoy what I have and often have a laugh about it.
7. On the contrary, what would you consider a successful, proud or significant point in your life or music career so far?
ANT TARRANT: Pretty proud of the European Tour I just did, had a load of fun, got to play with some old chums and got to play eleven shows around Europe! Reconnecting with my brother Nick has been an incredible experience, we bring our own thing to the table but seem to come out with beautiful results we both love.
8. With social media having a heavy impact on our lives and the music business in general, how do you handle criticism, haters, and/or naysayers in general? Is it something you pay attention to, or simply ignore?
ANT TARRANT: I dunno if I have any.. But I think I'll be stoked when I get some haters, probably means I'm doing something right.
9. Creative work in a studio or home environment, or interaction with a live audience? Which of these two options excites you most, and why?
ANT TARRANT: I feel most comfortable in the studio making the music and writing songs however.. I do love playing live and I improvise songs loads live which I want to do more. I'm currently refining my live show so I'll be back on the stage soon, I've taken break after playing a lot and now I'm getting back into it.
10. Do you think is it important for fans of your music to understand the real story and message driving each of your songs, or do you think everyone should be free to interpret your songs in their own personal way?
ANT TARRANT: Whatever works for them. It's art after all, it's made to test us, confront us, have us in tears, spread love, whatever. It's cool when someone gets what you put into it but as long as I and Fantasy City love what we put out I'm sure there's someone that'll get something from it.
KEEP IN TOUCH:
INSTAGRAM | SPOTIFY | WEBSITE | YOUTUBE