Protect My Energy by Trashcan Willie featuring DaLavishWon: Review
There may be several instances in life when we feel bothered by interventions and get robbed of our joys and mental peace by toxic people who absolutely don't deserve our time, space, and energy. If you're having a badass moment of striking up the courage to say "No" and become a strong shield for yourself, you need the perfect background music to go for you. Simple because, why not? After all, you're the protagonist of your own story.
These are the days you need a trap song like "Protect My Energy" reminiscing empowered beats and hip-hop music genre of the good old day's black music, to flick off the world. With every step you take to cast out the negative energy, the song features a conscious flow of rap. The song echoes about protecting creative energy for better focus with powerful musical production from South Carolina-based musician Trashcan Willie and the talented DaLavishWon who keeps the ambiance upbeat with his silky vocals and energetic flow, explaining how he shields himself from draining interactions with toxic people and spaces. The powerful throws of his vocals and lyrics reverberate like a lively echo, bringing the song to life with ends and rhymes that make you ponder, while Trashcan Willie wooed us with his genuineness and unique flair. This isn't the first time this phenomenal duo whisked us away to a place of incomparable musical beauty. So, you better check out more of their music to witness a revolutionary collaboration in the hip-hop industry.
KEEP IN TOUCH:
INSTAGRAM | SPOTIFY | WEBSITE | YOUTUBE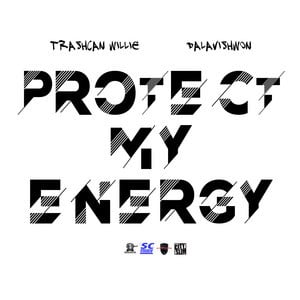 Review by: Audrey Castel